Are you aware of the price of Cubic Crystal paving in 1398? Why should we use cubic paving?  Paving is used in urban architecture nowadays and because of the strength of natural stones they are much better than concrete paving or  artificial stones.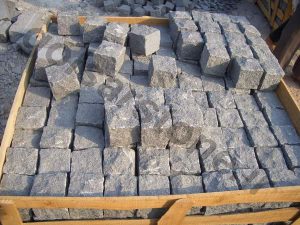 Benefits of cubic Paving
Here we present Crystal cubic stone and its usages. Cubic paving has a high strength and durability against weather change and abrasion. Due to the stones variation it can be made in different colors. This kind of paving can be replaced by other kinds of stones and the old cubic paving can be reused in other projects. Another advantage is that it can be used with or without mortar. This kind of paving can be used on any surface and because the water movement is fast on it there is no slippery.
Dimensions of Cubic Paving
Cubic paving is produced in regular and irregular sizes and shapes. The most common size is 10*10*10cm but it can be produced in bigger and smaller size according to the costumer need.  Usually cubic stone is made with 2_3cm. tolerance. This product is exported to other countries in recent years.

For more information about the price please contact our sales expert.